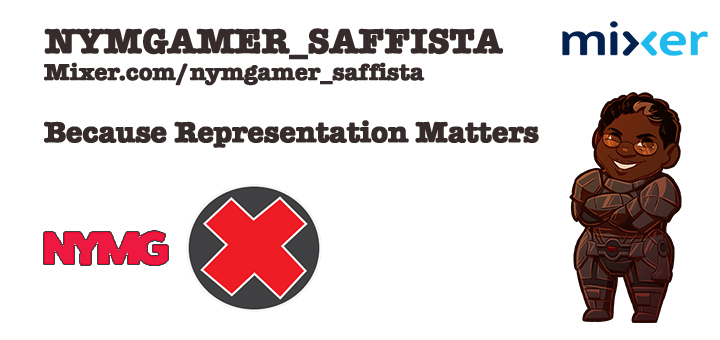 Mixer URL: Mixer.com/nymgamer_saffista
---
September 17, 2017
Over the course of the last couple of months I have decided to become more regularly active in the streaming community online and one of the first steps that I made toward more active participation was a move from Twitch to Mixer as my platform of choice. For me, that move was precipitated by the fact that the environment on Twitch was too toxic for me. The level of trolling was such that it meant that streaming wasn't actually fun for me.
Since joining the Mixer community (originally Beam) I have found a wonderful community of folks who are working together to build something better and who understand that representation matters. Since moving to Mixer I have also started a NYMGamers stream team for other streamers in Mixer and joined a second team of streamers called the Xbox Streamers.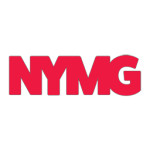 NYMGamers is a small, but growing, stream team of gamers who are dedicated to building positive community on Mixer. We are an LGTBQ friendly and accepting community and we don't condone or participate in racism, homophobia, sexism, ableism, or the like. For information on how to join the team check out our page on Mixer.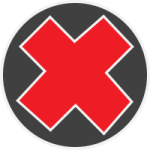 Xbox Streamers is a wonderful group of positive and friendly streamers in the Xbox community. You can come hang out with the team and others in the community in Discord, on Mixer, or via the Xbox Club: Xbox Streamers.