This is a continuously updated list of the people who have kind enough to sit down and talk with us about the work that they do in and around video games and the games industry. Interviews are posted in chronological order and we have provided links to the audio, text, or video based interviews. If you work in or with games and would be interested in adding your voice to the beautiful cacophony please feel free to use the contact link about to email us or reach out to us on Twitter.
Past Interviews: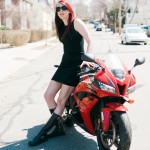 A Conversation with Brianna Wu
So it wasn't all parties and mayhem in our celebration of our 100th podcast episode; we also sat down for a very serious conversation with developer Brianna Wu of Giant Spacekat about Revolution 60 past and future, and about blazing trails in the gaming industry. Part one was funny, but if there can be only one this week, part two is it. Don't miss it. (Brianna Wu/Revolution 60)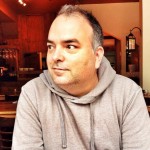 Treating Through Play: A Conversation With Philippe A. Ménard!
We talked games and mental illness with Philippe A. Ménard, a scriptwriter at Ubisoft Montreal, among other things, who held forth on anxiety and depression in gamers at 2015 PAX East. Phil snarked back with the best of us and managed to keep a heavy subject fairly light, and we even managed to stay on topic most of the time, which is rare. Plus, we learned that random NPC chatter that adds to the narrative ("barks") are these days referred to as "arrow-to-the-knee" stories, and if that doesn't make your whole damned day, I just don't know what to tell you.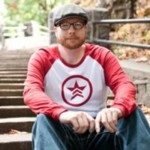 It's All About Community: A Chat with David Hulegaard
An interview where we talk about games and narrative with sci-fi/paranormal author and Bioware Canada Community Manager, David Hulegaard (davidhulegaard.com).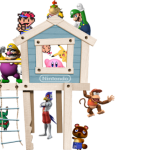 Chatting in the Clubhouse: A Conversation with Stacey Deddo
While Nintendo may have it's Treehouse (and awesome localization writer/editor, Stacey Deddo) this week she visit's the NYMG clubhouse for a great conversation about games and breaking into the games industry. Another great show not to miss.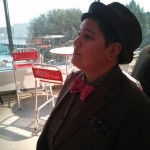 Dominique Pamplemousse: The Fat Lady Sings of Gender
The episode where we talk with Deirdre Kiai, designer of Dominique Pamplemousse, about games as critical critique and inclusion in the games industry.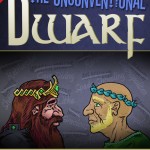 The Unconventional Dwarf: An Interview with Tof Ecklund and Rhiannon Reyes
In this interview we talk to Tof and Rhiannon about their new book on creating non-traditional/non-standard characters in Role Playing Games and anything else that we can think of.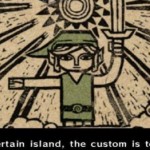 Raising a Self Saving Princess: An Interview with Mike Hoye
In this interview we talk with Mike Hoye, the dad who hacked The Legend of Zelda: The Wind Waker so that his daughter could play as a female character. We had a great conversation not only about his hacking the game but about gender in games and gaming in general.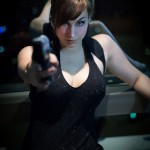 We're Golden!: Celebrating Episode 50 With Meagan Marie
Our 50th episode where we are joined by Meagan Marie, community manager for Tomb Raider (Crystal Dynamics). Meagan she talks about her work at Crystal Dynamics, in the industry in general, and her famous cosplay.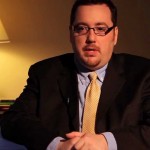 Leaving Ourselves Behind: An Interview with The Able Gamers Foundation's Mark Barlet
In this interview we talk to Mark Barlet, CEO of the Able Gamers Foundation and the winner of the 2012 Paul G. Hearne Award from AAPD (American Association of People With Disabilities), about video games and accessibility.
The AbleGamers Foundation is dedicated to bring greater accessibility in the digital entertainment space so that people with disabilities can gain a greater quality of life, and develop a rich social life that gaming can bring (ablegamers.com).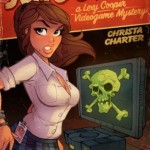 Schooled!: An Interview with Christa Charter, Author of Schooled: A Lexy Cooper Videogame Mystery
In this interview we talk to author Christa Charter about her latest novel (Lexy Cooper Mysteries), her time as a community manager at XBox, and women in the games industry.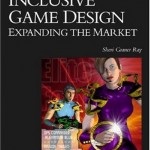 An NYMG Interview with Game Designer Sheri Graner Ray
"If you ask people to hire who they like, what you end up with is a homogenous team. People like people who are just like themselves." An interview with veteran game designer and author of Gender Inclusive Game Design: Expanding the Market, Sheri Graner Ray