History Has Its Eyes on You: Games, Archives, and The Preservation of Knowledge
I've always been a sucker for worldbuilding. One of the reasons I play tabletop games like D&D is the opportunity for intense integration of history, legend, and lore, and most of my favorite video games have similar functions. Whether it's reading up on the extensive codices found in the Mass Effect games or running around collecting audio diaries in Bioshock, I love games that have an extensive archive of information that enhances whatever world I'm becoming immersed in. Even if that information isn't readily available in-game, I often spend time reading up on fan-made wiki pages trying to soak up as much lore as possible about the world and the story of that game.
As well as worldbuilding, I've always been fascinated with archives. I love history, and some of my earliest memories involve going to museums with my parents to look at ancient artifacts and old tomes. The old books were always my favorite, and for a long time I seriously considered a career in library science and archival work to blend my interests. Rhetoric and Composition led me down a different path, obviously, but I've found since I began my studies that the topic of archiving practices is as relevant in this field as it is in library science.
This semester I'm taking Issues in Modern Rhetoric, and in class last week we spoke extensively on the role of archives in the digital era, and what archiving means in the age of the internet. Some of the scholars we read this week discussed the implications of our access to such massive swaths of information on the web, and I left class full of questions about the implications and methods of archiving and preservation we face as members of a digital culture.
On the surface the web seems like a knowledge repository comparable to the Library of Alexandria in scope. Anyone with a connection and a question can log on and actively seek answers to their most burning curiosities. Sometimes this improves our lived experiences, giving us access to memories we could never have preserved before. Even unofficial archives like social media sites give users the chance to reflect on and refer to the past with ease. I do this all the time when I'm meeting up with friends after a long period of separation, pulling out my phone to locate the many photographs that detail my day-to-day life. It's a digital version of the way I used to show my friends the massive photo albums I'd put together when I was a kid, a way to share preserved experiences I never wanted to forget. Digital archiving practices allow for this kind of behavior on a massive scale, allowing me to look at pictures I take every day.
We take selfies, we record conversations, we capture screenshots, and we film both virtual and physical realities. The popularity of livestreamed games is another form of archival practice, the ability to stream and capture play something that functions as a source of both entertainment and utility for gamers. Let's Players share their experiences with the most challenging or complex games available, providing access for a group of people who might not otherwise have the chance to play. Others livestream strategy videos to show their fellow enthusiasts how to attain the highest levels and locate the best gear, optimizing our characters to allow for maximum achievement. Whether I'm tuning into a Youtube channel to check out the latest GameGrumps episode, or see what Rhykker's advice for the optimum build on my wizard is in this season of Diablo III, I'm making use of a digital archive and repository through the videos posted on youtube.  
Using these archives begs a question, one that comes up whenever a user clicks a link that takes them to a page that no longer exists: what do we do with infinite digital knowledge that isn't permanent?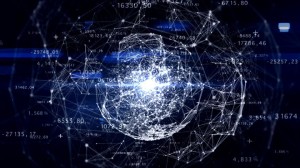 The internet isn't permanent, no matter how infinite its expanse may seem. Videos posted on Youtube get removed or edited, information becomes outdated or abandoned, and even the use of things like screenshots or the Wayback Machine are unreliable. Beyond this, the internet's power for sharing data can be used against people in all number of horrible ways. The internet allows for doxxing, dredging up commentary from a decade ago, taking things out of context, and systematically destroying people's lives. While the use of records and written testimony have been damaging people for centuries in one way or another, access to this level of information that can be freely spread and shared has changed the way we interact with history as well as the way we interact with each other.
Knowledge is power, as the old axiom goes, and the internet's ability to spread knowledge makes digital natives capable of both infinite and incomprehensible power. Scholars studying this point in time will have too much information to parse, too many sources and not enough time to study them, and as the information age progresses, so too must our methods. I don't have a solution for archiving the Entire Internet — sadly it isn't as simple as reviewing a codex or listening to an audio diary — but I know that in Game Studies, the issue of being able to view artifacts from the past, both recent and distant, strongly impacts how gamers will move forward as a group and a culture. The fallout of Gamergate indicates this, but so too does the use of the internet as a space for sharing information and advice in the gaming world. A once divided or solitary culture now has a cornucopia of information at its fingertips with wikis, tutorials, and walkthroughs available to anyone with an internet connection, and the practices we engage in to spread that information are is relevant as the way we decide what is or is not relevant.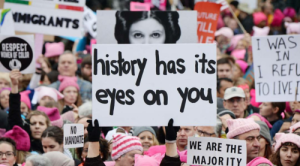 In an era of uncertainty, the presence of an archive can comfort us, make us feel like we've made a contribution to a group we care about. It can also lead to damaging, dangerous practices that ruin people's lives. With access to the internet, we have more power than any other generation before us. How we choose to use that power can lead to positive social change, an accessible record, or even total destruction. What we need to bear in mind, more than ever before, is the nature of history, and how we shape it with every screenshot and record of our actions. As we play, learn, and share, our quest for digital knowledge should always be done with the caveat that our actions will be viewed, parsed, and judged, by those who come after us. This truth, accurate since the dawn of time, is now more relevant than ever, and with every selfie, walkthrough, and podcast, we give to the future more information, more possibilities, and more ammunition. Its up to us to decide how best to use an infinite repository of human knowledge, and to shape the way it will be used in days to come.